Back to vehicles
Car GPS tracking
You can easily see the actual position of the vehicle on the map with REX GPS locator. It is also possible to view the history, of up to one year of the different positions. The positions are recorded from the car at least every 30 seconds. GPS tracker has an embedded SIM card inside and can be hidden inside the car.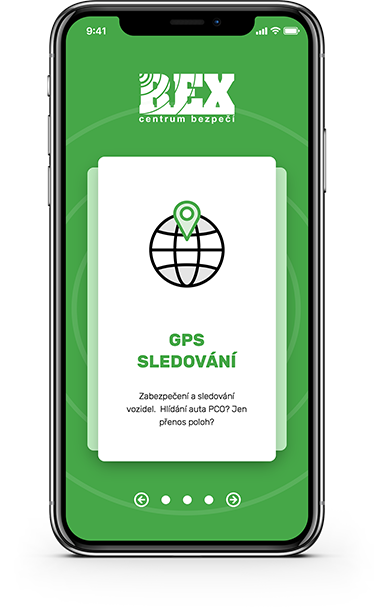 ---
Why choose
GPS car tracking
Position every
30 s in the map

One-year
history of positions

Easy
installation

Hidden
installation possible

Low
initial costs
---
Most common use cases
GPS tracking of vehicles is not used only by large companies as it may seem. Using a tracker can be also beneficial for entrepreneurs or private individuals.
Companies
Companies get an overview of fleet management movement with GPS tracking. They can optimize the routes and it helps to put a complete stop to company car misuse (e.g. personal travel, speeding). Cost savings will take effect immediately after installation. Next benefit is the special features, such as driver identification. Also, GPS tracking is often used by car rentals or taxis.
Self-employed entrepreneurs
They usually use GPS car tracking combined with the log book. The vehicle logbook can be required by tax office if the car is used for business.
Private individuals
Besides an owner overview of mileage, GPS tracking is ideal in car borrowing (for example to the young driver). From the protection against theft, it can play a facilitating role in finding the stolen car (LoJack system). GPS locator does not actively report the theft, but it can help with finding the stolen car.
---
Special features
You can also install the special features such as driver identification (with chips), fuel consumption, recording of a state of additional equipment (snowplow, dustbin emptying, etc.), machine hours or creating reports and graphs.
---
Easy
access and availability
The map is accessible through a REX web interface in the computer or from a cellular phone (iOS, Android) with your username and password, which you get with your order.
---
Logbook
The logbook is an optional add-on of GPS tracking. It will automatically create reports of the car movement. It can be mandatory feature for a company car.
More about logbook
---